2019 Summit Roster
We're excited to welcome new presenters as well as popular returnees to our 2019 Best Horse Practices Summit at Pineland Farms in New Gloucester, Maine, October 19-20.
Additional details to come.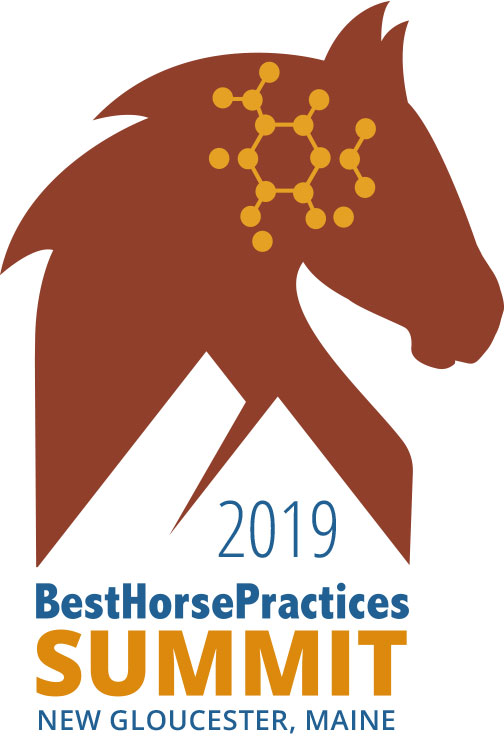 Academic Presenters:
Keynote Address: We're thrilled that Stephen Budiansky will deliver our 2019 Summit keynote address.
Budiansky is the author of The Nature of Horses: Their Evolution, Intelligence, and Behavior, as well as more than a dozen books on history, science, and the natural world.
As he likes to point out in The Nature of Horses: "science is now beginning to allow the horse to tell its own story. And indeed I would argue that at this late date in the shared history of man and horse it is only the objective tools of science that can sort out what millenniums of tradition, lore, and wishful thinking have sometimes muddled."
Dr. Robert Bowker, professor emeritus at Michigan State University, is one of the top researchers in the world on hoof form and function.  He has changed the way we view the hoof forever and brought hoof care into the 21st century.
His research interests began in the early 90's when he began focusing on how nerves aid and improve foot function, how horses use the many sensations present in the foot to negotiate within its environment, and how the foot dissipates energy and supports the horse during health and disease conditions.  He has presented his results to numerous international and national audiences and believes that a healthy foot translates to a healthy horse.
Alayne Blickle, a lifelong equestrian and reining competitor, is the creator and director of Horses for Clean Water, an award-winning, internationally acclaimed environmental education program for horse owners. Well-known for her enthusiastic, down-to-earth approaches, Alayne is an educator, writer, and photojournalist who has worked with horse and livestock owners since 1990.
Blickle lectures in the areas of sustainable agronomy, natural resource management, rangeland ecology, and equine science. She holds the titles of: University of Idaho Master Gardner, King County Master Recycler/Composter, and Washington State University Livestock Adviser.
Dr. Sheryl King, professor emeritus of Southern Illinois University and one of the most popular presenters at the first two annual Summits, will present on tick-borne diseases.
We will learn about the life cycle of the tick, how it infects animals, the science behind testing and treatment options and King will discuss challenges as they are represented in common East Coasts diseases like Lyme Disease.
Dr. Stephen Peters, Psy.D., ABN, Diplomate in Neuropsychology and currently the Director of Intermountain Health Care's Center for Brain Health.
He is a neuroscientist specializing in brain functioning. As a horse brain researcher, he has given numerous presentations in the U.S. and Canada, performed many horse brain dissections, and is the co-author with Martin Black of Evidence-Based Horsemanship. He also collaborates with BHPS director, Maddy Butcher, on HorseHead: Brain Science to Improve Your Horsemanship.
His presentation will focus on relevant brain science to know well when trail riding and working in an arena, including the importance of neurochemistry especially the dopamine system in reward and learning. Peters' presentation will dovetail with West Taylor's arena presentations.
Arena Presenters:
West Taylor is a renowned mustang trainer from Fremont, Utah, who has partnered often with Dr. Peters to offer horse brain science seminars. Visit his website here.
No one's doing a better job of connecting brain science with horsemanship in an innovative, easy-to-grasp, fashion than Taylor. In two arena presentations and in collaboration with Dr. Steve Peters, Taylor will demonstrate how to maximize success on trail rides and in the arena by using what we learn about brain science.
Katrin Silva grew up riding dressage in Germany before moving to the United States at age 19 to learn to ride Western. She's been riding both disciplines for the last twenty years and is a regular BestHorsePractices columnist. She lives in New Mexico where she works with dressage and Western clients. Visit her blog here. 
Silva and Amy Skinner will present on the Power of a Good Seat and show how to develop solid seatmanship, regardless of your discipline and how to improve your seat with exercises in and out of the saddle.
Amy Skinner is the owner of Amy Skinner Horsemanship a regular Cayuse Communications columnist and has been a horse gal since age six. She currently lives in North Carolina where she starts colts, and rides and teaches dressage and Western. Skinner has studied at the Royal Andalusian School of Equestrian Art in Spain, with Buck Brannaman, Leslie Desmond, Brent Graef, and many others.
Skinner with Katrin Silva will present on the Power of a Good Seat (see above).
Jec Ballou specializes in developing fitness and performance from equine athletes. She is an accomplished athlete, coach, trainer, and author, with best-selling books, 101 Dressage Exercises for Horse and Rider, Equine Fitness, and 55 Corrective Exercises for Horses. In her Summit presentation, she will build on Amy Skinner and Katrin Silva's presentation with additional insights and demonstrations for attendees of all levels and disciplines. Read more about her here.