Can you hear your horse asking: 'What's in it for me?'
Have you ever felt uneasy when coming away from a horse expo? We have, too. So we created a conference of substance, with offerings that have direct, positive impact on our horse-human partnerships.
Watch trailers on our YouTube channel.
The Best Horse Practices Summit, a 501 (c)(3) non-profit, brings together the best of equine research and sound horsemanship. Donate to the Summit
Our mission is to improve the horse-human connection by providing eye-opening and inspiring academic and arena presentations in a beautiful setting.
– 2022 Presenters –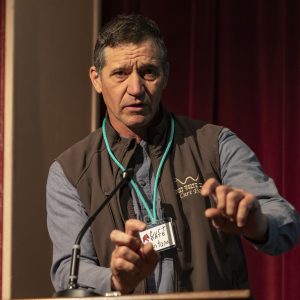 Horse professionals, barn managers, and riders of all disciplines will gain knowledge to improve their practices and gain better results. You will leave with new insights and greater skills for work with your horses.
Want to hear Summit news as soon as it develops? Contact us here.
See what people are saying
The best equine conference or clinic I've ever attended.

Trainer from Texas

The whole thing was amazing.

International Trainer

A great turnout, especially for the first year. All the presenters were top notch and it was really well organized. Usually the first year of an event is more of a learning experience…but the Best Horse Practices Summit was successful out of the gate.

Renowned Horseman

High-quality presenters, it felt intimate, loved the fact that you got to mingle with the presenters, relaxed and fun atmosphere. Well researched information. I enjoyed the Summit more than some of the big scale expos.

,

Equine Chiropractor
Academic Presentations
Past presentations have included powerful, multi-media presentations on forage-based nutrition, neuroscience, technical large animal emergency rescue, and biomechanics.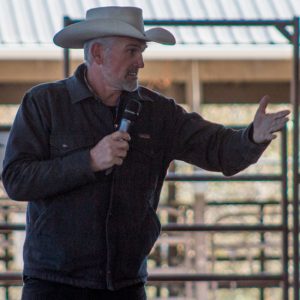 Arena Presentations
Past presentations have included watching for brain chemistry indicators in horse actions and reactions.
As well as learning how relaxation, straightness, and lightness represent in the same horses, whether performing dressage or Western disciplines.
Additional Events
In the past, we have offered elective field trips, a horse brain dissection, and rider yoga, healthy rider brain presentations, storytelling and more.
– Watch Video Highlights for Free –
The BestHorsePractices Summit, Inc., a Colorado 501 (c)(3) non-profit corporation, fills the need for a common sense, research-supported conference to improve horse-human connections. The Summit strengthens links between equine research and horsemanship circles by highlighting the practical and academic strategies that make horses' lives better.